The Rutgers MFA in Design is a two-year, 60-credit, full-time program focused on the innovative use of research and technology in the creation of publications, exhibitions, experiences and interfaces. This studio program is suited for designers, artists, technologists and others who seek a context to realize creative ideas, and to address real-world contexts outside of a strictly commercial realm. Graduates are prepared for a contemporary design studio practice that contributes to the future of arts, science, humanities and culture.
Rutgers, a leading research university with a diverse student body, offers an intimate creative community and opportunities for designers to engage in meaningful collaborations with scientists, engineers, social scientists and leaders in the arts and humanities. The program is situated within the Mason Gross School of the Arts' Department of Art & Design, renowned for its experimental, interdisciplinary approach to art, design, performance and technology, in close proximity to New York City and Philadelphia.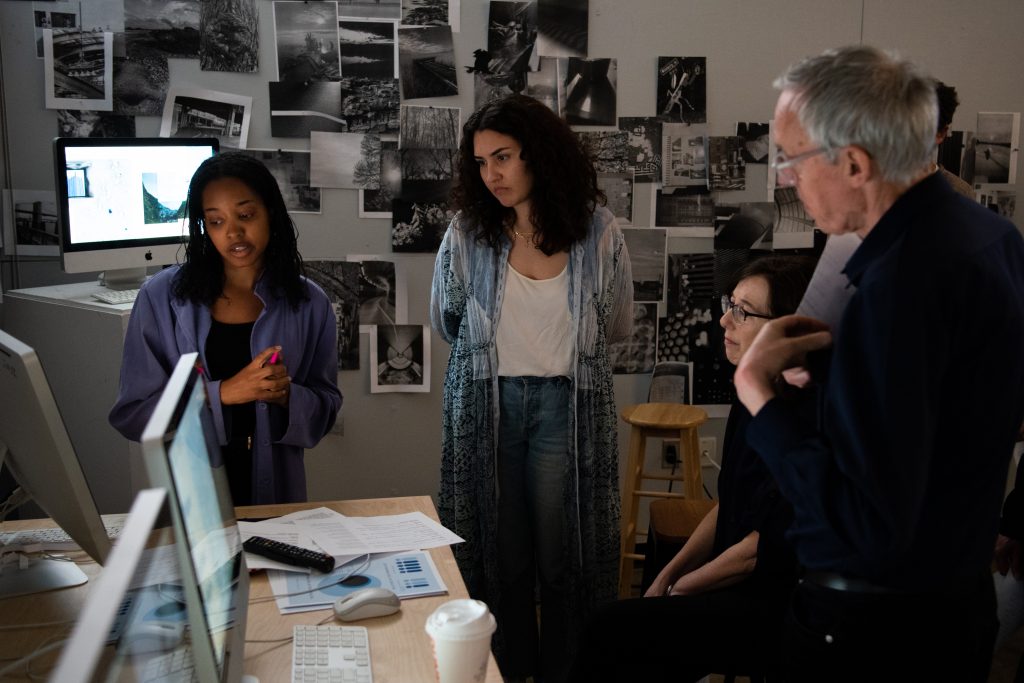 Curriculum
Design Studio is the program's core, providing the support and environment needed to develop work driven by the student's interests. Additional required courses cover production methods, publication, and display of the student's thesis work.
Research Methods is a survey of qualitative and quantitative approaches that include ethnography, cultural diversity, scientific reasoning, techno-cultural criticism as well as hands-on practices of visualization, digital humanities, crowdsourcing, observation and field studies, interviews, physical sensing, polls and cartography and mapping.
Special Web Projects introduces an expansive view of online publishing for designers and artists interested in making work for, of, and about the internet. Tutorials, readings and field trips provide a deep dive into browser-based work, and emphasize how physicality is an innate part of web publishing and production.
Design Seminars cover design history and theory and critical perspectives on a wide range of contemporary design practices.
University Electives enable designers to engage more deeply with potential topics in the sciences, social sciences and humanities, which will serve as springboards for their creative work.
Thesis is the focus of the second year, when courses address the development, production, display, and publication of the student's thesis work. Each MFA in Design student participates in a group exhibition of their work in the Mason Gross Galleries.
Design Lecture Series
The annual lecture series operates within a seminar class, with readings and discussions related to weekly talks by guest lecturers who represent a wide range of design issues and practices.
2023 Lectures: Asad Pervaiz • Talia Cotton • Stephanie Schapowal • Orkan Telhan • Nicole Killian • Eric Zimmerman • Joe Marianek • Yasaman Sheri • Anastasiia Raina • Chris Rypkema
2022 Lectures: Sadie Red Wing • Elizabeth Guffey • Fiona Guffey • Louise Sandhaus • Forensic Architecture • Schessa Garbutt • Shiraz Gallab • Cybele Grandjean • Nike Fisher • Channel Studio • Nontsikelelo Mutiti • Tega Brain
2021 Lectures: McKenzie Wark • Somnath Bhatt • Amelia Winger-Bearskin • Silas Munro • Chris Hamamoto • Aarati Akkapeddi • Lauren Lee McCarthy • Alice Wong • Shannon Mattern • Shira Inbar • Heather Dewey-Hagborg • Forest Young
2020 Lectures: Neema Githere • Kristian Henson • Yotam Hadar • David Reinfurt • Federico Pérez Villoro • Gregor Huber • Jane Wong • Shannon Finnegan • Aayham Ghraowi & Matt Wolff • Tracy Ma • Yasaman Sheri • Laura Coombs
Faculty
Full-time faculty members in Design are Atif Akin, Gerry Beegan, Mindy Seu, and Jacqueline Thaw. Part-time faculty include American Artist, Yoonjai Choi, and Emma Norton.
STEM-Designated
The Rutgers MFA in Design is a STEM-designated program. STEM stands for science, technology, engineering, mathematics. The US grants a STEM OPT extension of 24-months for F-1 students who have completed an eligible STEM degree and meet the other eligibility requirements.
Facilities
The program is situated in the Civic Square Building which houses computer labs, design classrooms, lighting studios, project spaces, and a 4,200-square foot gallery. MFA in Design students share a dedicated group studio space, with 24-hour access to facilities, labs, and shops for the duration of their studies.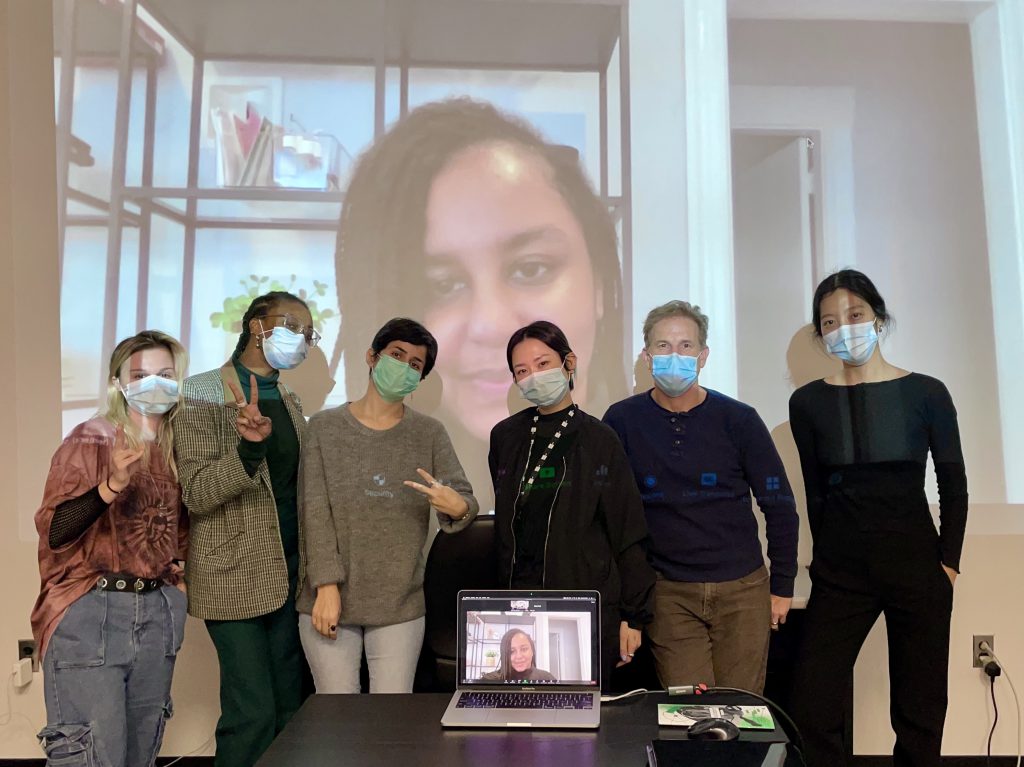 The Design Area offers a wide variety of display and interaction materials including: Canon EOS T6i still and video DSLR cameras, Ricoh 360-degree cameras, DJI Phantom 3 standard drone, Arduino Uno kits, Kinect controllers, Leap motion controllers, Apple iPad, Wacom tablets, Projectors and Monitors, Mac Minis and media players, and more. In addition, the Rutgers Makerspace is available to all students.
To see our classrooms, labs and exhibition spaces, please take the Department of Art & Design virtual tour.
Tuition + Scholarships
For the 2023-2024 academic year, out-of-state tuition and fees are $33,936 while in-state is $21,456 for a full-time student taking 12 credits or more.
Every MFA in Design student receives a partial scholarship from Mason Gross School of the Arts, for each year of study.
Every MFA in Design student is eligible for part-time employment in the department.
All MFA in Design students are eligible to shadow an undergraduate design course for one semester, to gain hands-on knowledge of teaching practices from experienced faculty and instructors. In addition, there are a limited number of paid Part-Time Lecturer teaching opportunities, based on experience and departmental needs; these aren't guaranteed, as they respond to changing conditions annually.
Learn More
To gain a more detailed view or to ask any questions about the program, please feel welcome to contact faculty member and program director Gerry Beegan.
Apply
We invite applications from designers engaged in a wide range of interests and methods, and from varied backgrounds. Find detailed instructions on how to apply to the MFA Design program.