On October 12, please join us in welcoming Dr. Samaneh Moafi for a lecture presented as part of the Fall 2021 Rutgers Design Lecture Series, free and open to all.
Register at art.rutgers.edu/design-lecture-series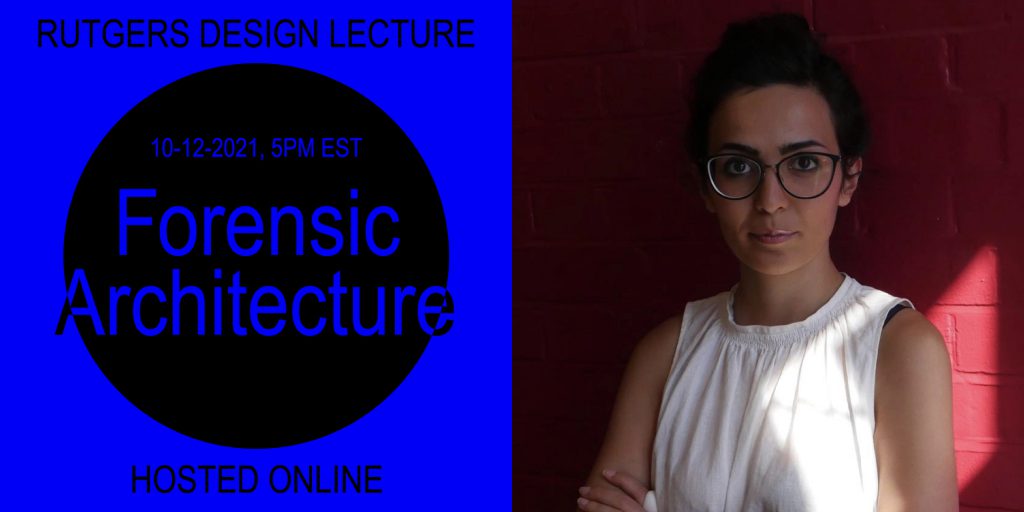 Dr. Samaneh Moafi is the Senior Researcher at Forensic Architecture, Goldsmiths University of London. She provides conceptual oversight across projects and in particular oversees the Centre for Contemporary Nature (CCN), where new investigative techniques are developed for interrogating environmental violence.