On October 19, please join us in welcoming Schessa Garbutt for a lecture presented as part of the Fall 2021 Rutgers Design Lecture Series, free and open to all.
Register at art.rutgers.edu/design-lecture-series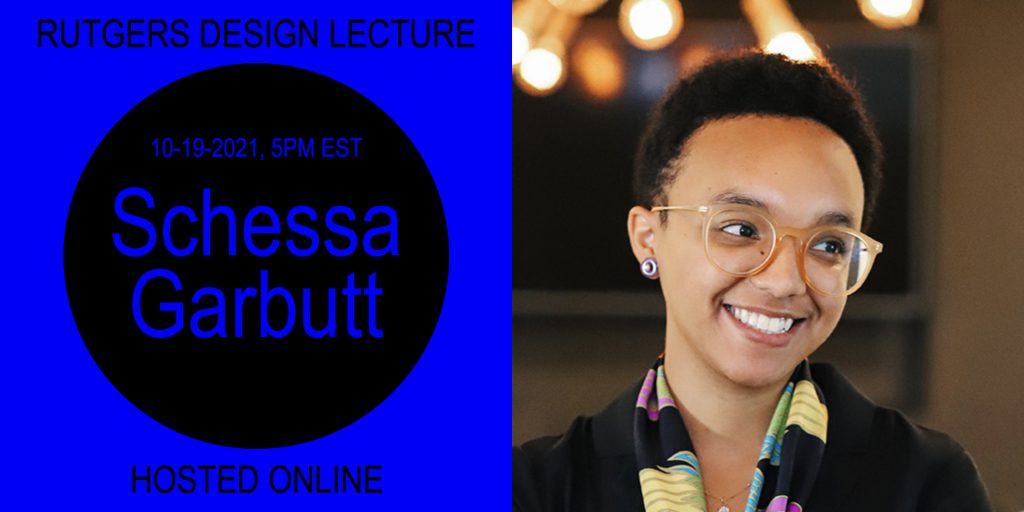 Schessa Garbutt (they/she) is the founder and creative director at Firebrand. While their practices focuses on brand identity design, they are also an avid writer, speaker, and currently studying type design at Type West. Schessa received a B.A. in Fine Arts from the University of Southern California.