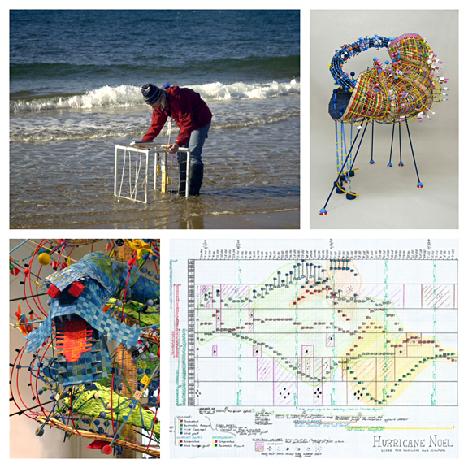 Thursday, April 10 / 4pm
Nathalie Miebach, Artist
Miebach discusses her translations of scientific data from the realms of astronomy, ecology, and meteorology into sculpture, installation, and musical scores, while exploring the intersection of art and science. Links to Miebach's 2011 Ted Talk and the January 2014 issue of American Craft Magazine, featuring a cover article about the artist, are available on her website. This lecture is offered in conjunction with the exhibition Diane Burko: Glacial Perspectives.
Part of the interdisciplinary seminar series Polar Perspectives on Art and Science. The museum's partners include the Edward J. Bloustein School of Planning & Public Policy; Department of Geography; Rutgers Climate Institute; the Institute of Marine and Coastal Sciences; and the Institute for Women and Art. These partnerships are co-sponsored by the Centers for Global Advancement and International Affairs (GAIA Centers) as part of the 2013-2015 Biennial Theme: "Global Health!"
Free with general admission.