Debra Cartwright
Thursday, November 19, 2020 — 6:00 pm
In quantum physics, the term entanglement refers to the phenomenon of multiple simultaneous elements that are deeply intertwined and only truly known in relation to each other. "Entangled" expresses the interdependent scientific, social and environmental issues that define the current moment and how they are leading to enormous complexity, change, and crisis. Designers will give short presentations exploring how their work considers the interconnection and interaction of multiple realities, in projects that address ecology, technology, and social justice. A panel discussion with Q&A will follow.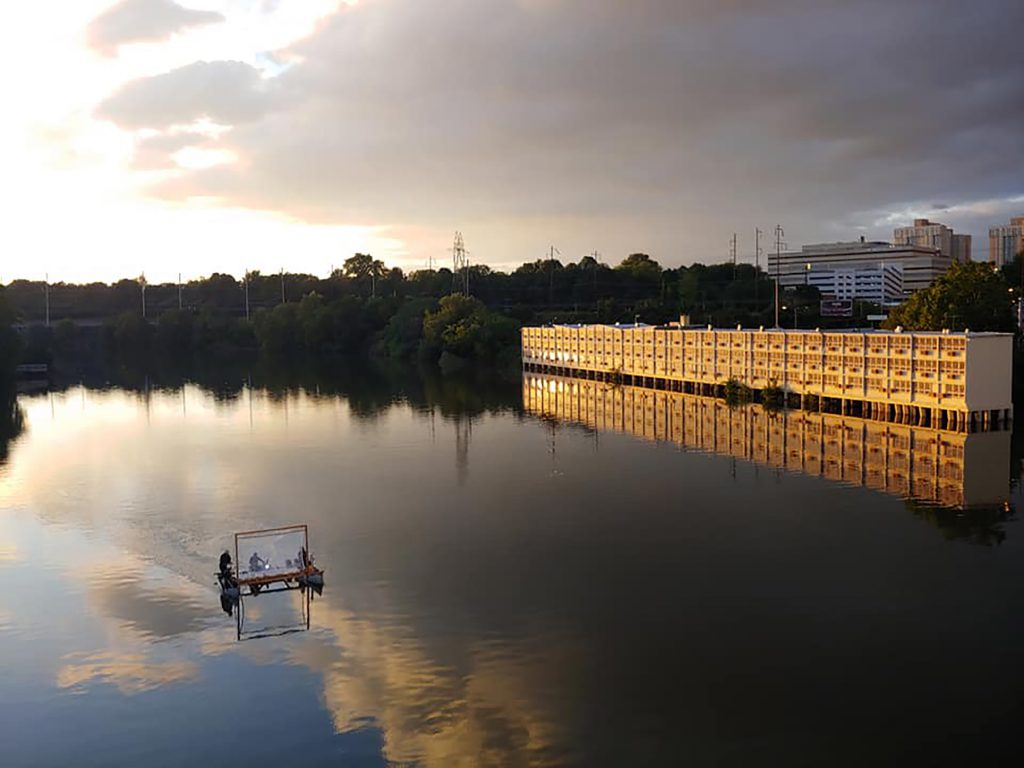 Image credit: Floating Archives, Jacob Rivkin, floating projected animation, September 2018.
Tuesday, October 27, 2020 – 4:00 pm
Please Register Here.
For almost 40 years, artists Antoni Muntadas and Marshall Reese have collected presidential campaign television ads; every election year, they release their updated anthology. Muntadas and Reese present Political Advertisement X, tracing the use and history of political media. Surveying the American televisual campaign process from Eisenhower to Clinton and Trump, the artists trace the history of television ads as both political strategy and marketing technique.
Online Screening and Registration Info
The screening will be followed by a discussion with the artists moderated by Stuart Shapiro, Ph.D. Department of Public Policy and Administration Edward J. Bloustein School of Planning and Public Policy and John Weingart Associate Director, Eagleton Institute of Politics Director, Education Programs and Center on the American Governor
Film Trailers:

Sponsored by The Edward J. Bloustein School of Planning
and Public Policy and Byrne First-Year Seminars, Office of
Undergraduate Education In partnership with Mason Gross
School of the Arts and Zimmerli Art Museum Rutgers University,
New Brunswick, New Jersey