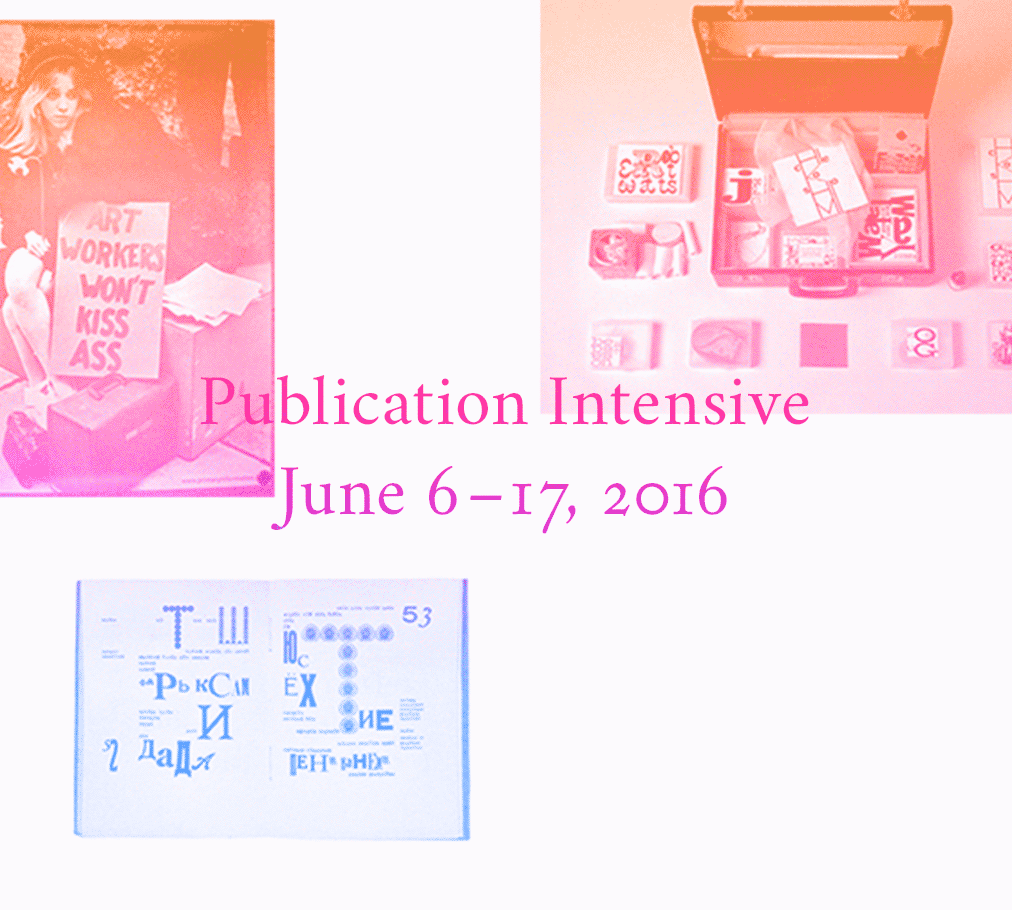 Application
Please apply via our online form, here. The deadline for applications is midnight on Monday, April 11, 2016. Participants will be notified no later than Friday, April 15. If you have further questions, please write edu@canopycanopycanopy.com. Read a conversation between participants in 2014's program here.
What: A two-week program in the history and contemporary practice of publication.
Where: At Triple Canopy's offices in Brooklyn and various arts spaces around New York City.
Cost: Tuition is free, though participants must arrange and pay for their travel and accommodation. All reading and viewing materials will be provided free of cost.
Triple Canopy is pleased to announce its second Publication Intensive, a two-week program in the history and contemporary practice of publication, for twelve higher-level college students, graduate students, and recent college graduates. We invite applications from prospective students with backgrounds in areas such as writing, art, literature, art history, new media, and design. During the Publication Intensive, Triple Canopy editors and invited artists, writers, and technologists will lead discussions and workshops with participating students, who will research, analyze, and enact an approach to publication that hinges on today's networked forms of production and circulation but also mines the history of print culture and artistic practice. The program will take place at Triple Canopy's venue in Greenpoint, Brooklyn, and will include visits to studios of artists and designers, archives, and cultural institutions.