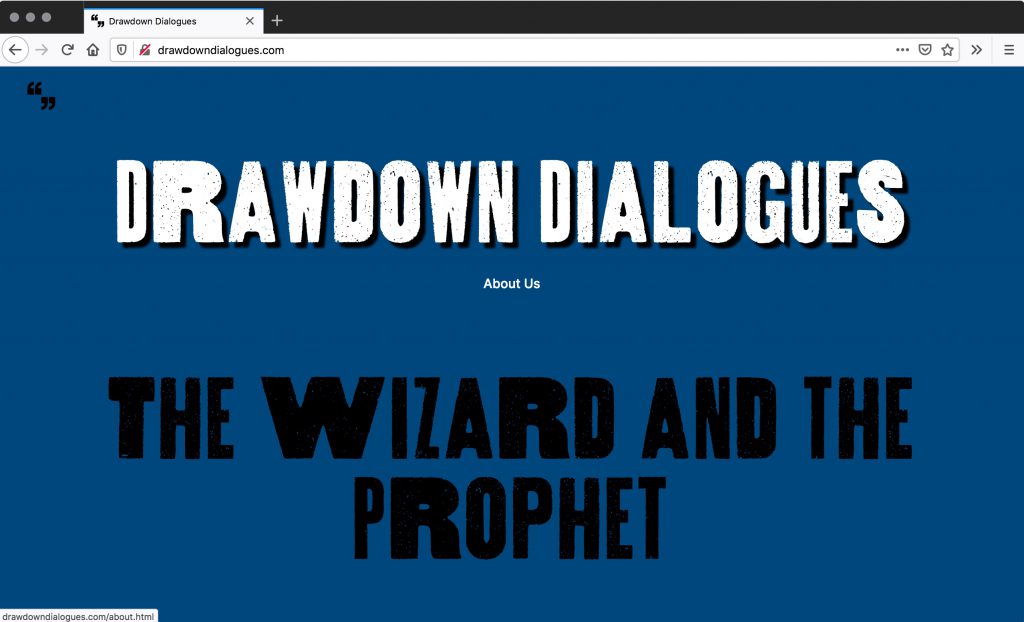 Drawdown Dialogues (drawdowndialogues.com) is a conversation series between five climate leaders and 14 student designers from Rutgers Design Practicum. Drawdown is a critical turning point for life on earth. This is that moment in the future when greenhouse gases begin to decline. It indicates the reversion of climate change and global warming. Project Drawdown is a solutions-based climate organization whose mission is to understand nature's means of rebalancing the climate system.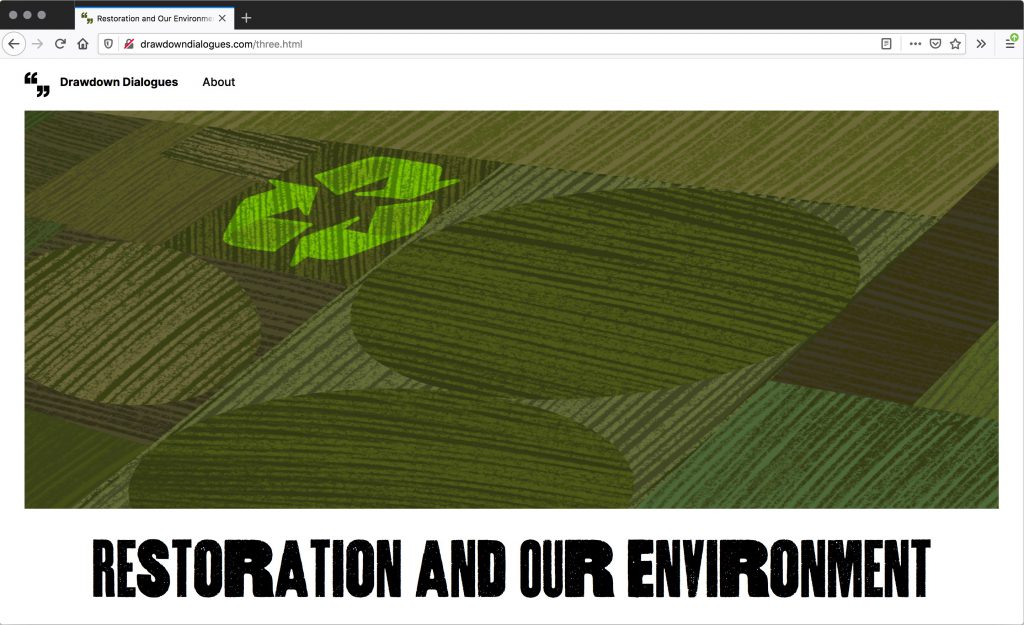 Interviews and Graphics by:
Alexa Reyes, Anna Pittas, Cathryn Esposito, Derek Li, Marinelle Manansala, Nick Plyler, Pauline Yanes, Sarah Poon, Sebastian Lijo, Steve Tomori, Xinyi Huang, Yogini Borgaonkar, Yuchao Wang, Zhongxuan Lin
Web Design and Development by:
Pauline Yanes, Alexa Reyes, Yogini Borgaonkar
This collaboration was facilitated by Joanne Cheung of IDEO and Professor Mindy Seu.